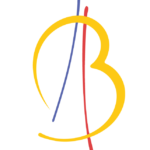 Practice dedicated to foreign private individuals and non – residents with financial and economic interests and investments in the entire France
With a clear international position in its expertise for foreigners and non-residents, Byström Law Firm advices, assists and represents a large number of private individuals with property rights, financial, estate and patrimoinial interests and assets in France : Swedes, Scandinavians, anglo-saxons and other nationalities.
Real estate matters
Byström Law Firm advises, assists and represents its individual clients in questions regarding strategic, legal and administrative management of their immovable goods, properties and real estate investments at all stages : before purchasing, during ownership with renovation works, water damages etc and when selling or donating.
We ensure legal security and success with our clients' projects. We establish, analyze, explain, negotitate all contracts and agreements such as "promesse de vente", "compromis", "acte authentique", "contrat de réservation" etc and their numerous enclosures such as technical risk assessments ("diagnostics immobiliers") etc.
Acting as the client's representative agent, Byström Law Firm also offers full legal service in signing related documents in place of the non-resident client whom can then stay abroad.
We also offer simultaneous translation and explanation, including signing at the notary's office. We also take care of a certain number of related formalities with regard to sales and purchases, renting and donations of houses, lands and appartments located in the entire France.
Tax law, bank- & insurance questions
Byström Law Firm in addition specifically works for non residents on tax law aspects regarding non-residents and private individuals. Our expertise is strong in the managment, in place of the client, of registrations, declarations and payments of real estate fees, wealth taxes, income taw returns as well as inheritance fees.
We also assist and represent our clients regarding all type of, often related, bank issues such in case of loans regarding real estates etc.
We also more largely offer our legal assistance in various administrative questions such as with diverse insurance issues ; estate ownership insurance, life insurances and inheritance, changing of bank etc.
Inheritance matters
In inheritance matters with French  aspects, Byström Law Firm offers full and total assistance in the entire French territories with these complex issues where mandatory rules are numerous.
Its foreign, often non-resident private individual clients with inheritance issues in France hence appreciate the assurance that their interests are completely managed and safeguarded by Byström Law Firm for their full relief and tranquility. In that perspective, Byström Law Firm also makes available to its clients a wide network of partners with complementary expertise for an increased collaboraiton : "notaires" (notaries), "huissiers" (ushers, bailiffs), translators, realtors and real estate agencies, insurance brokers etc.
As your strategic partner Byström Law Firm assists you, advises you, represents and defends you, notably on the following questions
Need a lawyer for representation towards a French institution or administration ?
As a non-resident I've become a heir of French assets and I dont' know how to take it from there.
How can I reach out to the French notary that doesn't answer my letters ?
Which are the means for debt recovery in France ?
Wishing assistance with French formalities and mandatory registrations when selling a real estate asset ?
Heir of a real estate asset, house, appartment or land located in France ?
Which are the risks versus advantages with different type of French renting models ?
Wishing legal security with a lease agreement  ?
Looking for a representative in a real estate transaction before a French notary ?
Need a legal review and explanation on your lease contract ?
Interested in legal security with your purchase agreement ("promesse", "compromis" or "acte authentique"?)
Wishing to mandate a lawyer as your representative for your legal action in France ?
Projecting to purchase in a joint ownership ?
Wanting advice with regard to mandatory actions when purchasing French real estate ?
How can I in an efficient way recover the debts my tenant owes me ?
How determine a tax residence ?
Which are the French means to enforce payment of due rents ?
How can I be sure that my parent's assets in France have all been correctly inventoried ?
Can I be sure that my purchase agreement's more than hundred enclosures are regular ?
Projecting to donate  to your children your country house in France ?
Want to know more about French rules related to inheritance ?
How determine a tax residence ?
Which are the French means to enforce payment of due rents ?
What shall I do if I foresee to establish in France ?
Need assistance to understand French real estate welth tax IFI ?
Which are the mandatory actions needed when I want to undertake reparations on my real estate asset ?
How do I initiate a will that will be enforceable in France ?
I need a legal representative in a court action.
French tax consequences of the leasing of your French appartment ?
Need for a strategy in transmitting your French assets ?
How obtain legal security when I transfer money to France ?
Wishing to be represented when initating legal proceedings in France ?
Do I need to declare in France the rents I'm paid ?
More information
Should you have any question or need for more information, please contact us and we'd be happy to get back to you !
Other areas of expertise of Byström Law Firm