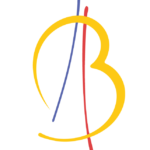 Foreign businesses, companies, entrepreneurs, investors => creating, managing and running business in France
As part of our activities in French corporate- and business law for foreign companies and investors, clients include foreign companies or subsidiairies in France, commercial actors with projects and plans for French business directed to French clients through e-commerce or directly in France but also innovative start-ups, e-commerce companies, media …
Foreign individuals, private persons =>
r

eal estate, inheritance, tax, bank, insurance issues

As part of our activities in French private law concerning private individual matters our clients are often foreigners and non-residents, in particular Swedes,Scandinavians or Anglo-Saxons with financial, patrimonial or real estate assets or interests in France. These include owners or future owners of apartments, houses and land in France, individuals renting an apartment or having bank or insurance problems  as well as non-residents inheriting  in France …
Creators, designers, photographers, artists, producers, publishers => IP, media, copyright, licencing, DRM, Internet
As part of our activities in French IP law, related rights, copyright law, art and photography law, our clients are major players in creative industries. Photographers, journalists, architects, artists, designers, writers, collectors of works of art and objects of art appreciate our expertise as well as agencies, rights holders, licencees and producers of audiovisual works, innovators, media agencies, entrepreneurs … and many others.
Historic monuments, cultural heritage institutions, cultural sites => rights, protection, communication
Byström Avocat also works in French cultural heritage law, French immaterial heritage and also with French aspects on world heritage sites labellised by Unesco. Its French and foreign clients include built heritage stakeholders, heritage institutions, heritage associations, international organizations and universities.