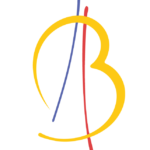 Practicing in IP – intellectual property with specific expertise on copyright, third party rights (rights in visual and audiovisual content), photography, art, image rights, release, clearance, film as well as all legal aspects of design, architecture, entertainment, visual & audiovisual creations.
Sara Byström has a perfect knowledge of the different aspects in the creative industries and specifically in creation, management, licensing and infringement in photography, third party rights, publicity rights, privacy rights, advertisement law, press law, photographers rights, copyright, works of art and of art market law.
Within this expertise, based on more than 25 years of experience, Byström law firm :
Advises authors, photographers, publishers, editors, journalistes, designers, architects, artists, photo agencies and producers with the protection and the managment of their works, authorisations, releases, creations and rights ;
Assists its clients with creating their company structure and the setting up of their mode of exercise in the most strategic way ;
Represents and assists in the management and defense  of creations and works, interests, economic rights and moral rights, through legal proceedings and amicable solutions ;
Negotiates and establishes licensing contracts, clearances, privacy- and publicity releases, contracts and agreements on intellectual property rights, private rights and third party rights ;
Offers individually tailored conferences, information sessions and risk-management trainings, both in-house and off site.
Related publications, conferences and distinctions under the "News" tab on our French language module.
Expert in legal strategy & risk-management in the creative sectors !
Defense of rightholders, authors and works through infringement and counterfeiting proceedings !
Practicing in cultural heritage law ; historic monuments, collection items, cultural goods, cultural heritage sites, illicite trafficking and intangible cultural heritage.
Byström Law Firm has a unique a specific expertise in cultural heritage law. Sara Byström often delivers consultations, conferences and lecturing « off site » or « in-situ », notably for actors in immovable cultural heritage (historic monuments, protected areas…), for world heritage sites managers (Unesco label) as well as for movable cultural goods such as collections objects and museums.
This activity constitutes a rare added value for the law firm. It is especially important in association with its expertise in copyright, architecture and art market law.  This also applies to legal questions related to collections, museums and other cultural institutions.
Related publications, conferences and distinctions on our web page "News
Strategic expertise in control of French specificities
Some examples of interventions in: IP, copyright, photo law, image rights & Cultural heritage law
As your strategic partner Byström Law Firm assists you, advises you, represents and defends you,notably on the following questions… :
Protection of your art work or your creation ?
Wish the collection of your unpaid or disputed royalties ?
Questions on a License Agreement, Provider Agreement or Production Contract ?
As an entertainment company or film producer you'd wish to have your contracts secured ?
As an architect you wish to know more about your rights ?
As a photo agency you want to be sure that your provider agreement is valid under French law ?
Which responsability in using a photo or a film with regard to image rights ?
Legal aspects on a advertisement campaign visible to French public ?
Which company or mode of exercising your artistic activity in France ?
Assistance in negotiating use and licensing of your copyright ?
Question on how to secure a sale of a work on the art market ?
As a craftperson you want to know more about your know-how, savoir faire and copyright ?
Need to pursue an unauthorised use of your work or design ?
Which are the specificities of the regime applicable to journalistes in France ?
Preparing a project on cultural or artistic sponsorship ?
Need for tax advantages with regard to artistic and cultural patronage ?
Which are the specific rules applicable to exercising as an architect in France ?
Questions regarding restoration or transformative works on a protected monument, site or item ?
More information
Should you have any question or need for more information,
please contact us and we'd be happy to get back to you !
Other areas of expertise of Byström Law Firm