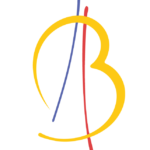 Practice dedicated esp. to foreign, non French, non residents, Swedish, Scandinavian and other businesses, firms & investors in France
The international nature of Byström law firm and its expertise in foreign investissements and business in France makes it a strategic partner for numerous companies, firms, groups, holdings, business entities, entrepreneurs, film producers, entertainment companies, medias companies  and start-ups doing business or with the project to doing business in France as well as engaged in projects with French business actors (legal opinions, HR, risk management … ).
Legal business strategy based on total understanding and experience of French specificities !
Our law firm notably manages creations and management of companies doing business in France directly or by agent or  through e-commerce with French clients.
Attorney Counsel Sara Byström advises and assits its clients on all strategic, legal (commercial law, labour law, marketing law, competition law…) and taw aspects on their business and commercial activities including drafting of all contracts and company documents such as franchise agreements, T & C, EULA … as well as documents related to compliance and privacy matters (RGDP) and legal questions related to IP – Intellectual Property, the IT – Information Technology, Internet, E-commerce, M-commerce…
The law firm hence assists its clients with the strategic and legal management of their intangible values such as intellectual property rightslike trademarks, industrial design, geographical indication and also assimilated rights like domain name, trade secrets and know-how.
In addition, she advises and establishes their contracts, agreements, terms and conditions and all other legal documents (employment contracts, distribution contracts, partnerships agreements, sales contracts…).
Attorney Counsel Sara Byström also assists her clients in their need for assistance with debt recovery and administrative aspects such as registration (trademark, accounting, appostille…) and representation (towards a client, a partner or in a litigation).
Decreasing costs and risks through proactive and precautious legal management !
The law firm also offers specifically tailored company trainings in applied business law, intellectual property, legal awarness and legal risk management etc.
Byström Law Firm has a branch expertise in the field of distribution of goods and products, of service provisions, media and web activities, e-commerce and also works in other in other branches.
As your strategic partner Byström Law Firm assists you, advises you, represents and defends you notably on the following questions…
Which type of  French company best suits my business ?
Expanding or realigning your business in France ?
Establishment or compliance control of your French Terms and Conditions ?
Which are the administrative obligations in France as a foreign investor ?
Upcoming negotiation with a French company and need for assistance ?
Installment of a legal management for your French agreeements ?
Which debt collection process for French clients ?
Tax advices for commercial transactions in France ?
Protection of your Intellectual Property assets ?
Which mandatory legal framework for e-commerce in France ?
Need for a legal opinion ?
Risk management related to your trademark or commercial name ?
Adress change in France and assistance with lease ?
Need for advise in French labour law and mandatory related aspects ?
As a media company, online content provider or internet business company I need advice to set up a business in France ?
Which tax aspects on real aspects investments ?
Questions on legal aspects with regard to your French subcontractors ?
Wish to secure your ad campaign in France ?
Outsourcing of your  BLA, Business and Legal Department for the French activity ?
More information
Should you have any question or need for more information, please contact us and we'd be happy to get back to you !
Other areas of expertise of Byström Law Firm